SUNDAY SCHOOL
On Sunday mornings starting at 9:30am kids can attend Sunday school where they will learn about the truths of the Bible through interactive stories, crafts, songs, and other fun activities! We offer six separate classes for children birth through 5th grade. Children are separated into classes based on their age and grade.
These classes are as follows: Nursery (Newborns – 1 year old), (2 years – 3 years old),  (4 years – 5 years old/Pre-K & Kindergarten), (1st – 2nd Graders), (3rd – 4th Graders), (5th graders).
WEE WORSHIP AND BIG KID'S WORSHIP
Sunday mornings at 11am, Disciple Ship Kids have their own  unique worship services!  Our Children's Worship services are offered to all children from Pre-K through fifth grade during the Sunday Morning worship service. We offer two age-specific Children's Worship Services:
Big Kids Worship in the fellowship hall is for our

1st – 5th graders

.
Wee Worship in Room 112 is in the lower level of the sanctuary and is for our four through five-year olds/Pre-K through Kindergarten.
While you are enjoying worship upstairs, your child will be enjoying great Bible Study, group-wide song time, verse memorization, games and much more!  
SUNDAY NIGHTS
We offer two different opportunities for your children on Sunday Evenings (6pm).
From the first Sunday Night in September through the last Sunday Night of May, school age children participate in our Kid's Junior Choir led by our Director of Music, Joy Wilkinson, in the lower level of the Sanctuary Building. Our toddlers participate in our Little Lites Choir which is led by Lee Lankford in the Children's Center. Both choirs perform several times throughout the year in various worship services and special presentations.
From the first Sunday Night of June through the last Sunday Night of August, kids get to enjoy "Fun In The SON!"  It's a great program that gives kids a chance to learn more about Loving God, Loving others and Spreading the Word.  Parents get to attend our Sunday evening bible study with the adults while their children enjoy this safe, fun program!
KIDS ON MISSIONS – WEDNESDAY NIGHTS @ 7pm

Girls In Action (GA's) is a missions discipleship organization for girls in grades 1 through 5. Through GA's, girls learn about prayer, giving, and missions work. They also make new friends and have lots of fun! GA's provides a relevant, ready-to-use weekly curriculum, Christ-based peer group for girls, hands-on ministry experiences, opportunities for girls to develop leadership skills, learning about the biblical basis of missions, and Godly mentors for girls.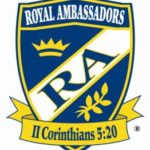 Royal Ambassadors (RA's) is a missions discipleship organization for boys in grades 1-5 that helps them develop a Biblical worldview with an emphasis on missions. RA's utilizes activities that are designed to help boys learn about missions and get them personally involved in practical missions experiences while having fun. The Royal Ambassadors program helps boys to become aware of the needs of people around the world and how to respond to those needs. 

Mission Friends is the discipleship program for kids 3 years of age through Kindergarten. This engaging program provides the building blocks of faith and a basic awareness of God's love for all people.